The intention of Gotham Bestiarum is to create illustration work, using the animal as a vehicle, that speaks to and from the dynamic and experimental textures and patterns of everyday life as I walk through urban spaces. My motivation in my work is above all to ask how to understand social behavior in the urban spaces more broadly.
Download here "Zebra Lady" wallpaper for your phone.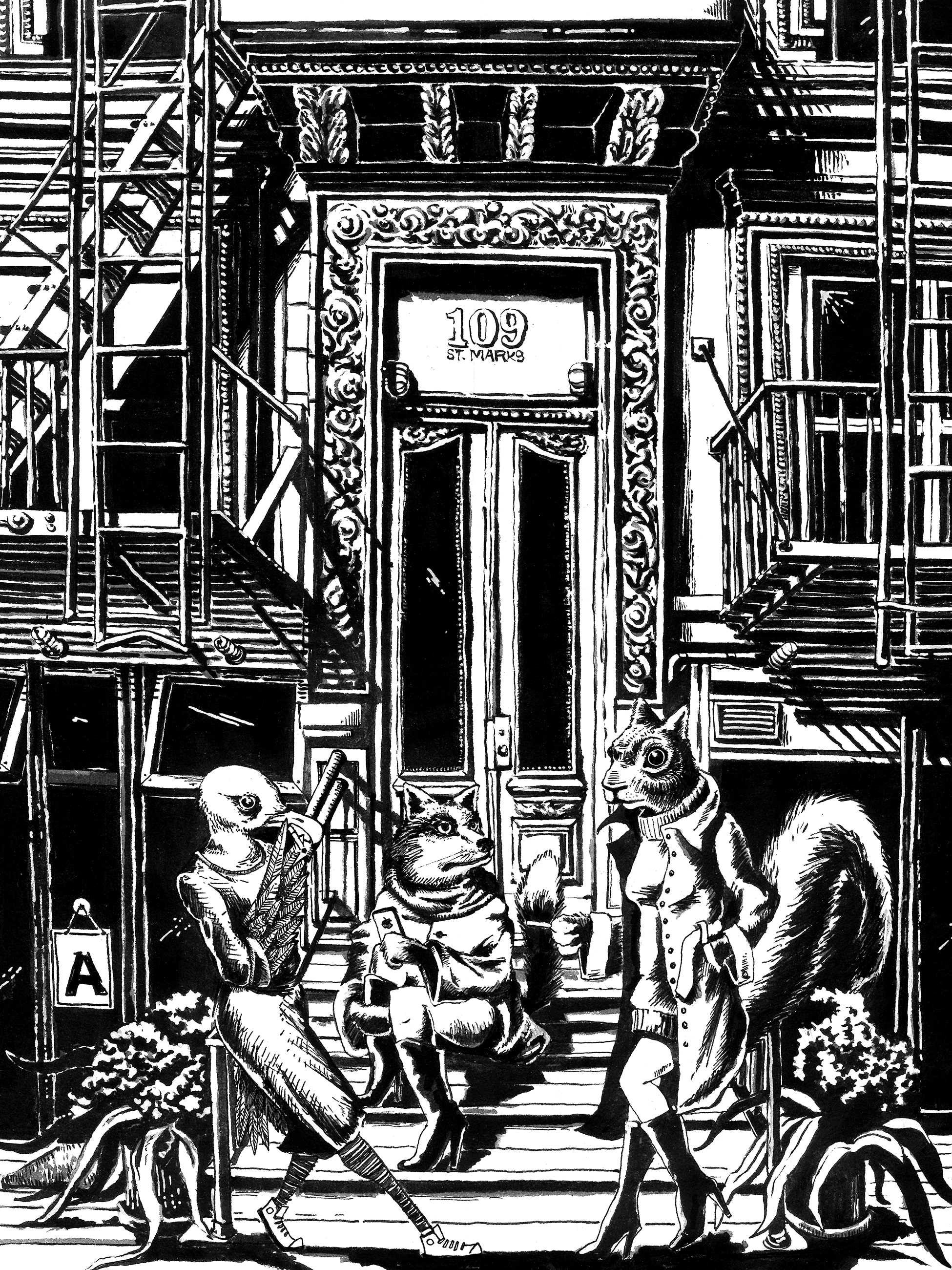 Vintage Train
Series of illustrations inspired by vintage photos of New York's commuters. Imagining the past of the city through its transportation, I give each character a personality and playful, and occasionally irreverent, qualities. From this play with the city's collective memory, I express my vision of New York's colorful urban landscape.